Breast Health Initiative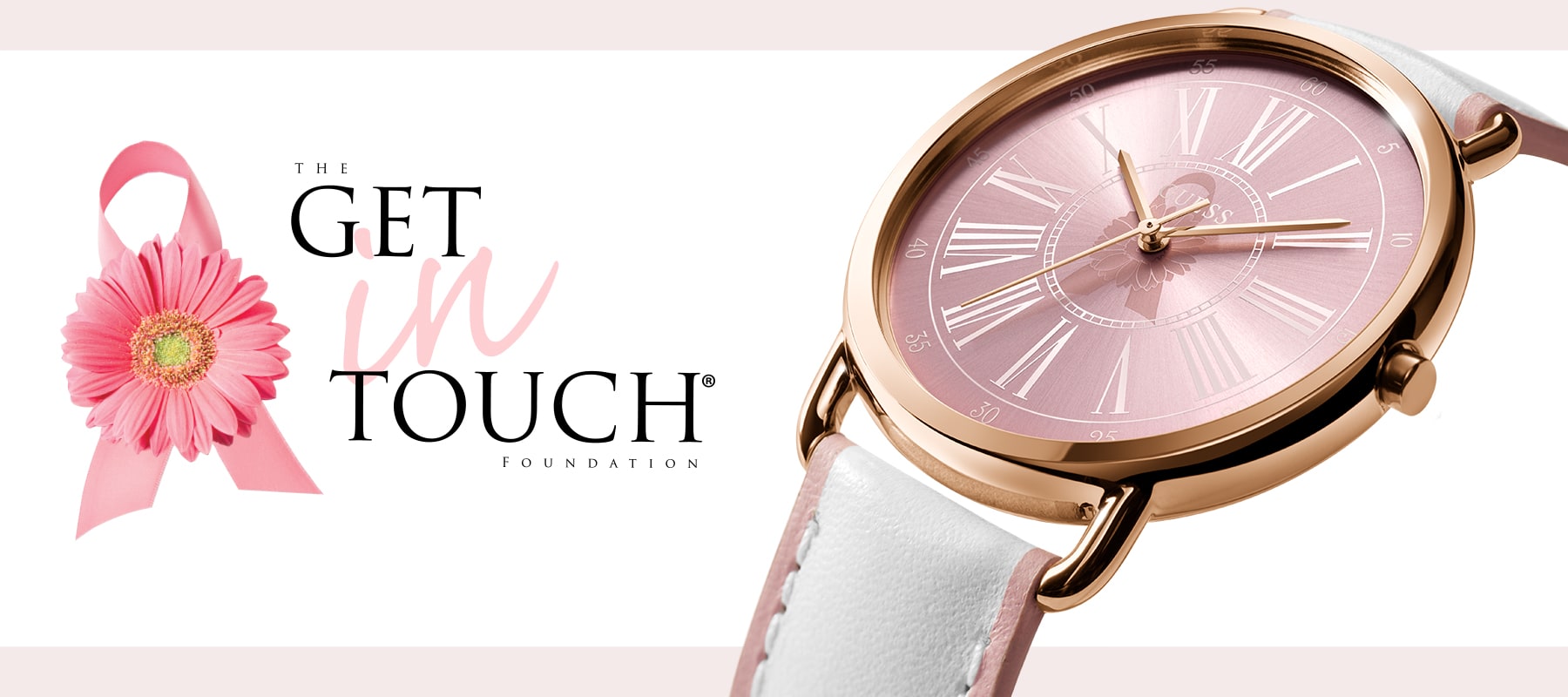 GUESS Watches is proud to continue its partnership with GetInTouchFoundation.org, a non-profit organization that's committed to raising breast health awareness and is devoted to educating people of all ages about breast health initiatives.

Betsy Nilan, the current President of GetInTouchFoundation.org, has stepped into her late mother's fabulous shoes in April 2016 and is committed to carrying on her mother's legacy and life-giving mission of providing free breast health education to girls around the world.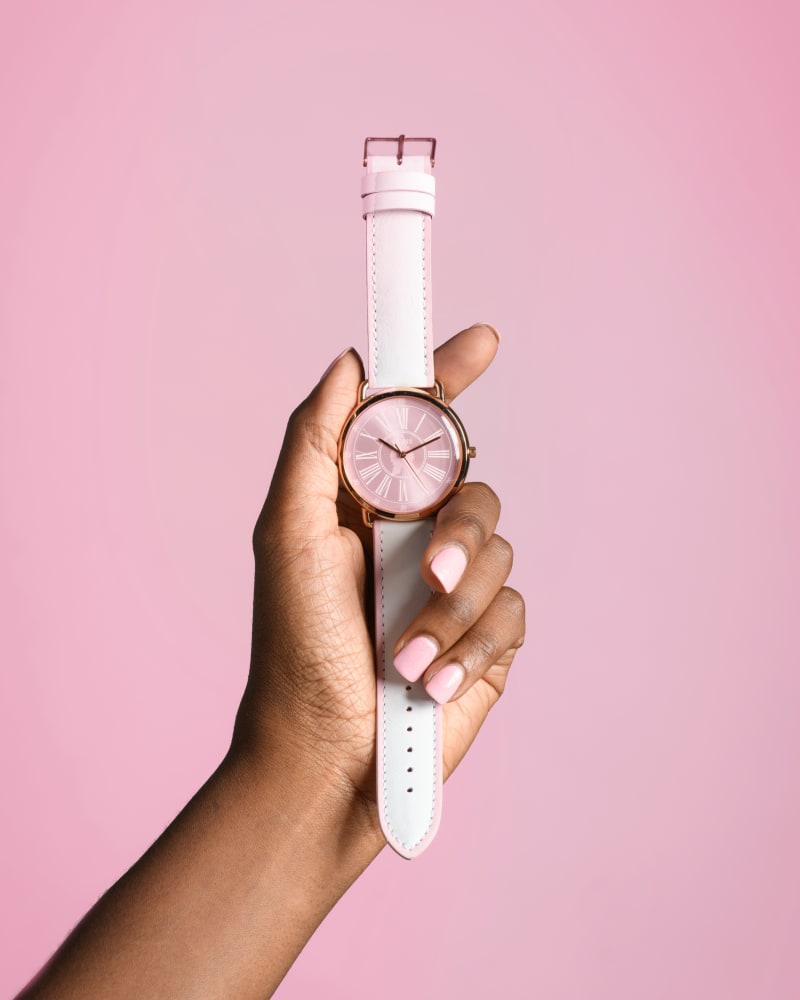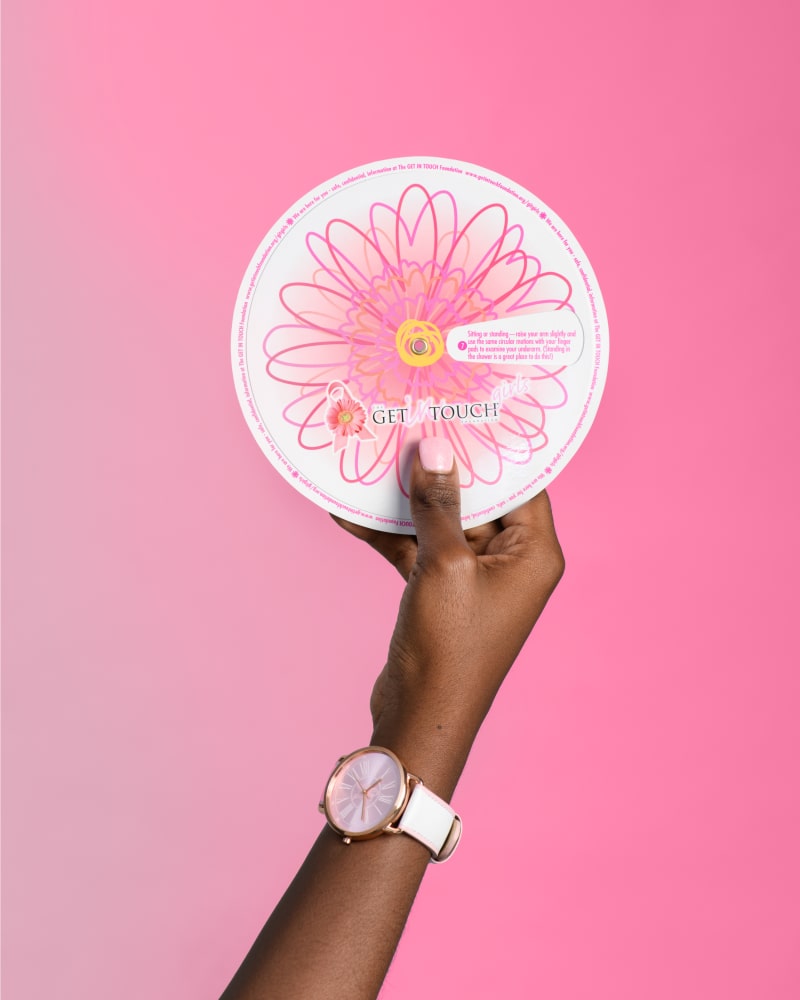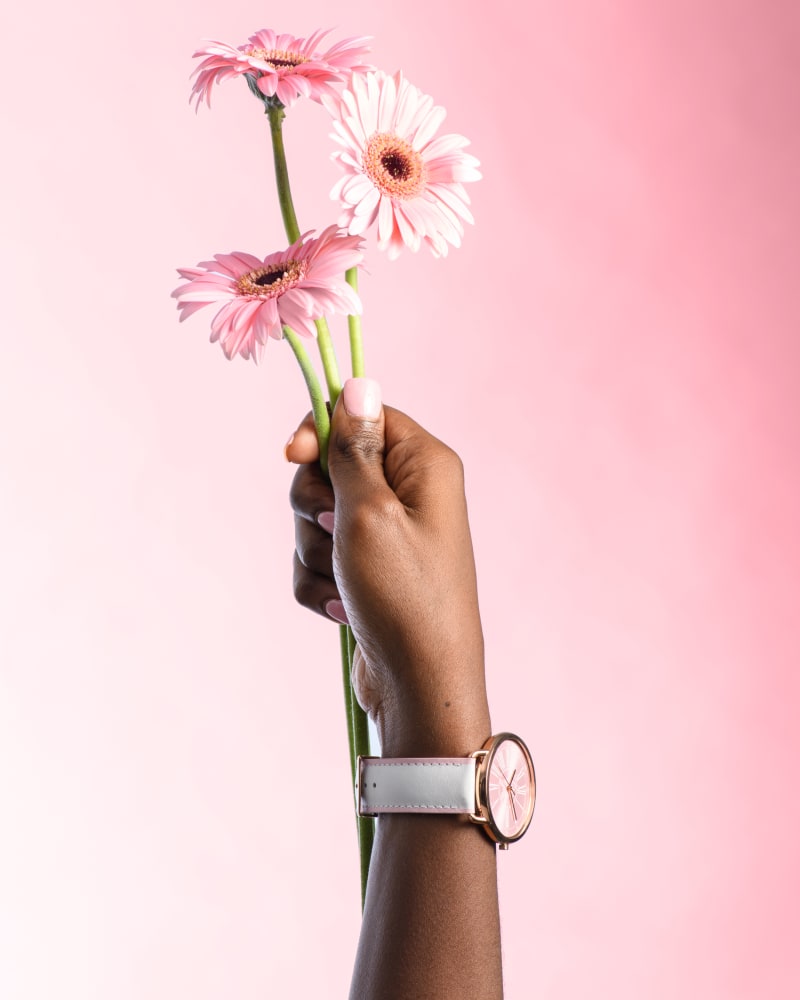 To assist in the global distribution of the Daisy Wheels and raising of funds, GUESS Watches designs a Sparkling Pink timepiece each year. A portion of the proceeds are donated directly to The Get In Touch Foundation. For 2018, GUESS Watches and Betsy co-designed an exciting Limited Edition timepiece - a rose gold tone case paired with a white leather strap with pink piping and a vintage inspired pretty in pink dial. Positioned at the dial's center is the symbolic Get In Touch Daisy and the iconic Breast Cancer Awareness Pink Ribbon. Attractively priced, the versatility of this silhouette makes it the go-to for any wrist wanting to support a life-saving mission focused on breast health awareness.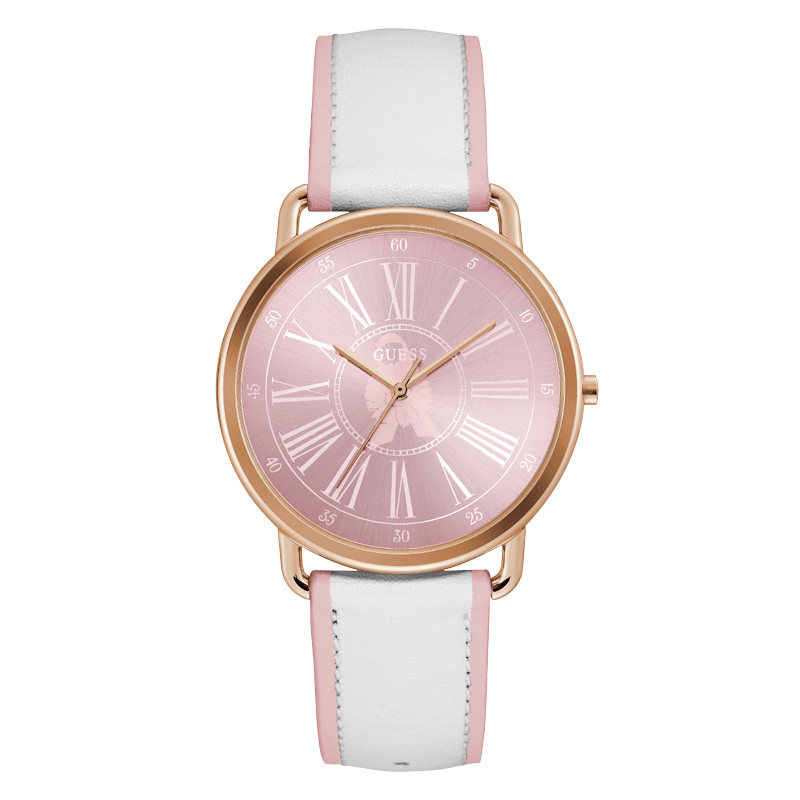 GUESS Watches has designed a classic and timeless watch featured in a polished rose gold case with crystals. The soft pink dial with glitz subtlety displays the pink ribbon symbolizing the support for the cause. Perfectly paired on a pink smooth strap making this a statement piece.
More about style U0032L8
The Daisy Wheel

Founded by the late Mary Ann Wasil, The Get In Touch Girls' Program consists of Daisy Wheels which were createdto fulfill the need for an education program to help girls understand how to "get in touch" with their breasts for early detection. The Daisy Wheel developed by GetInTouchFoundation.org and a medical consulting board is an interactive tool specifically designed to guide girls grades 5-12 through various steps or "petals" of a breast self-exam using interesting and age appropriate language. The wheels are introduced by health educators in schools – with no expense to the school – with a goal to put a wheel in the hands of every girl around the world.